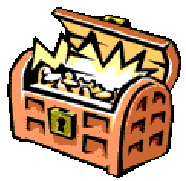 Enumeration tools


This is a selection of enumeration tools you may wish to install in your MIS Lab VM machine in order to do the course assignments. Some of these tools are

NOT

safe to install in your home PCs. You should be very careful in using these tools outside of the VM and Lab. Network administrators do not take lightly the probing of their networks and may respond aggressively to your attempts to gain information about them by using some of these tools. Please note that I am emphasizing Windows tools, but we will see Linux/UNIX tools later.

I suggest you create a directory C:\security and install your tools there. Some are graphical, while others only run at the command prompt with admin privileges.
---
---
This page is maintained by Al Bento who can be reached at abento@ubalt.edu. This page was last updated on August 20, 2017. Although we will attempt to keep this information accurate, we can not guarantee the accuracy of the information provided.