Using Kali Linux in Forensics
The following image displays the main Kali tools to use in forensics: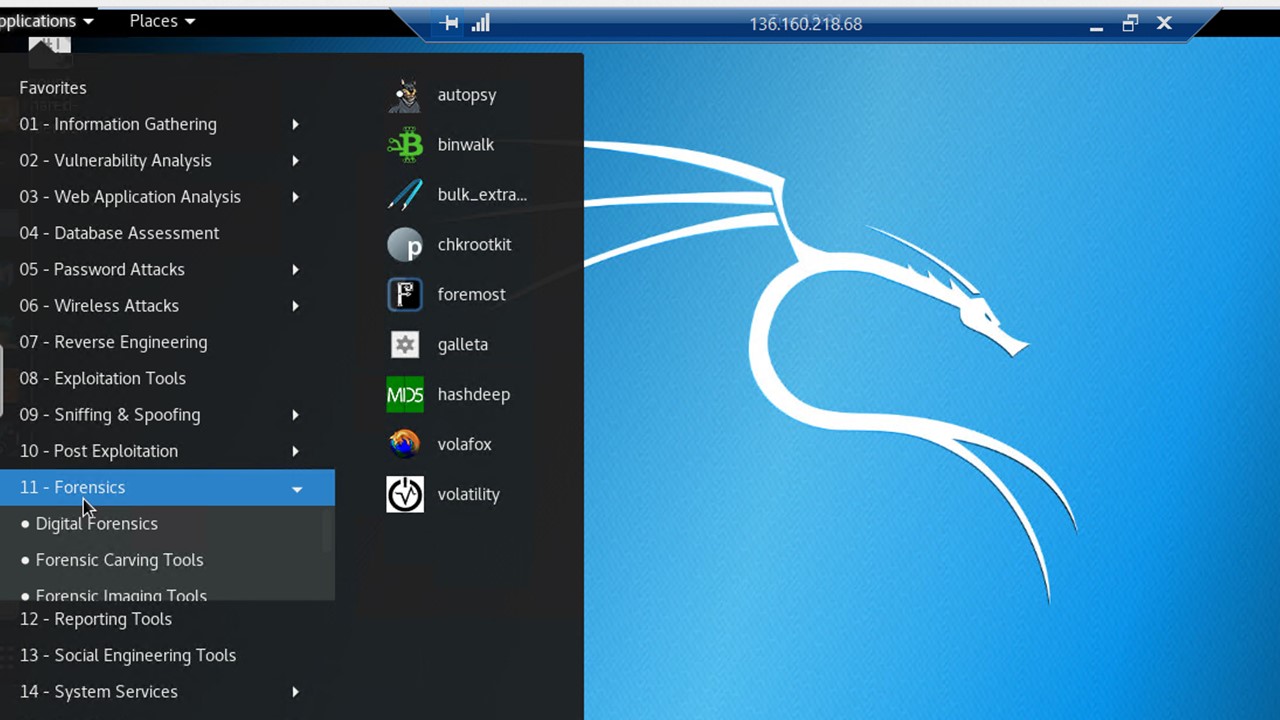 You can see information on some of these tools in the links :
---
This page is maintained by Al Bento who can be reached at abento@ubalt.edu. This page was last updated on November 10, 2017. Although we will attempt to keep this information accurate, we can not guarantee the accuracy of the information provided.