University of Baltimore
Merrick School of Business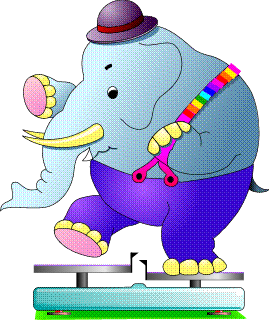 Criteria for Web projects evaluation
INSS 701 - Internet Development for Business
The art of project evaluation is not easily quantified and depends upon many subjective factors. What follows are general criteria that I will use to evaluate your projects. All comparisons and evaluations are relative, so I don't have a metric to each of the items listed, but the items serve as a set of guidelines for your project design and implementation.
---
1. Design
fast page loading
good navigation tools
multiple uses (customer service, cost control, publishing, etc), considering new and repeat users
integrated design comprising a presentation
development of a suitable presence for the client
feedback and "what is new" placed somewhere in presentation
2. Content
useful text information
spelling errors free text
appropriate use of guidelines for Web use (customer service, cost control, publishing, etc)
drill down opportunities without "many-clicks" syndrome
images used to illustrate and show products, services, etc
links to related and useful Web sites
3. Technical
no HTML errors
background color or paper
at least one advanced navigation tool (imagemaps, frames, tables, Java Script) used appropriately
mailto working with future maintainers' address, or a group member (if no client)
The above criteria are sometimes conflicting and you should do the best trade-off possible, in order to achieve a balance and convey your client's message. I will provide early feedback by e-mail if you have a project draft for me to review prior the final submission.
---
This page is maintained by Al Bento who can be reached at abento@ubalt.edu This page was last updated on May 16, 2007. Although we will attempt to keep this information accurate, we can not guarantee the accuracy of the information provided.