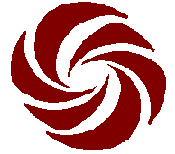 Marketing uses
We have seen in the last class meeting that the main marketing uses are: Web Presence, Sales and Customer Service, as shown in this picture . We will discuss Web Presence in this class, and Customer Service in the next class meeting. Sales will be discussed in the context of Electronic Commerce.
---
What is Web Presence?
The term is used loosely to mean that an organization has created an elaborated presentation to introduce the organization, its history, mission, products and services.

"If you think having an Internet e-mail address on your business card is cool, then you aren't cool. Get yourself a home page." David E Churbuck, Forbes (Cronin, 1995, p.285). Five years later this is even more true for businesses regarding Electronic Commerce Web Sites.
Image and public relationsProvides a set of integrated views of the organization to the community through a non-intrusive, on-demand, intuitive, graphical user interface.

first impression lasts: be sure that the top, opening, of your presentation is eye-catching and convey the core message your organization stands for.

easy navigation: both newcomers and repeat users must find value in what they see and be motivated to look for more information. Be sure to include a sign in easy reach from the arrival of the readers.

ability to drill-down topics: the navigation pointers should provide readers a global, complete, summary information, and allow them to find detailed information, if they want to do so.

avoid the "many clicks" syndrome: don't force readers to make many stops to reach a simple destination.

the media is the message: you are trying to make readers comfortable and like your organization. How difficult or easy is to find valuable information tells the readers who is your organization.

tell the readers' story, not yours: what is relevant for the readers? Why is your organization interesting to them? Present your story from their perspective. Avoid including very interesting materials for you, owners, bosses, etc, but completely irrelevant to readers.

don't sell anything in the first contact: You are after selling the organization, not a product or service. This will come later, if the user "bought" your organization's core message. Provide specific areas for sales, customer service, training, references, catalogues, etc, but do not include any of them in the beginning of your presentation.

ask for feedback and act on it: allow the readers to participate, indicating what they would like to see more, or less, and respond to readers when they provide feedback to you.

Global visibilityProvides international visibility to an organization's purpose, strenghts and weaknesses, products, services.

design for the global market: imagine that you are writing a brochure to distribute to millions in different countries, continents, for this is what you are doing.

check on the international competition: as you are developing pages that reach different markets, so are your present, and/or potential (future), competitors.

identify your regional and local competitors: keep tabs (bookmarks) on frequent competitors, and periodically visit their sites. The value of your message is comparative, not absolute, and dynamic, not static.

develop a cross-cultural sensitivity: culture is folks and mores, and vary with "folks", history, location, etc. Don't make the simple errors like: Summer and Winter for different hemispheres, date and time format, football and soccer, etc.

be aware of local laws: How can laws apply equally to a page seen in the USA, Japan, Egypt, Brazil, China, etc? You should at least follow your local laws, and avoid controversial materials, that you know of.

include links to business associates: Promote the business of your business associates, for they bring business to you. Be careful to recommend, or sponsor, a business associate only if you have a policy to do so. Include disclaimers, otherwise.

Additional reference:

Hoffman, D. L., Novak, T. P., and Chatterjee, P. Commercial Scenarios for the Web: Opportunities and Challenges (a classic).

---

This page is maintained by Al Bento who can be reached at abento@ubmail.ubalt.edu. This page was last updated on March 18, 2000. Although we will attempt to keep this information accurate, we can not guarantee the accuracy of the information provided.