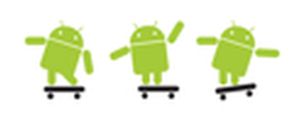 Basic Apps Common to iOS and Android
This project was born on the need to use PCs, a Mac, iPad, Android Tablet and Smartphone at different times and locations. The idea behind this tutorial is to be able to use the same Apps, or very similar, in these different devices and ecosystems. I found that many (if not most) software developers develop Apps for an ecosystem and port them to the others. At the time of this writing iOS and Android dominate the mobile market, so this work is limited to these two ecosystems.
---
There is no absolute best set of Apps, but rather Apps that individuals feel are better for them. Even the categories of Apps may vary depending upon the author preferences and uses. These are my Basic Apps Common to iOS and Android
Calendar: the need to keep a calendar seen whenever and where you are is a must. Your Phone, Tablet/iPad, and PC should be able to automatically sync and use a calendar App, so that changes in any one of them is reflected in the others. My choice was the Google Calendar that works in any browser and syncs with Android calendars (I use Jorte, but there are others) and with the iOS Calendar. Of course you could also use Outlook in the PC or iCal in the Macs to sync with the iOS Calendar.
Office suite: the need to create or edit files in a Microsoft Office compatible format is also a must. Again, there are a variety of office suites for iOS and Android but the only one that is also able to effectively also work with Google Docs is Documents to Go. There are two versions of Document to Go in iOS and the differences are price (not much) and that the premium version also allows to edit powerpoint presentations, while the basic version only allows word and excel file editing. The Android version free only allows to read the MS office files, while the full version allows to edit all types of files. The cost is under $20.00 for iOS or Android.
Search tool and Browser: these basic Apps come installed with any of the devices. Safari comes with iOS but can also be installed in PCs. Opera can be installed in both iOS and Android, among others. Of course you cannot install Chrome and Firefox in iOS, nor Safari in Android. You can use Google and Bing searches. My choice was to use what comes with the device because there is no major differences among browsers and searches on the go.
Calculator: Both iOS and Android come with a basic calculator. I could not find the same advanced calculator for both, but CalcMadeEasy in iOS and RealCalc in Android can do advanced math and financial calculations.
Notepad: Again both iOS and Android come with a basic notepad application. Evernote can be used from a browser and both iOS and Android and keep your notes in the Cloud so you can always access them.
Cloud storage: There are many alternatives to free cloud storage, but Dropbox, available for iOS and Android, is my favorite, although there are some privacy concerns you should be aware (Dropbox security and concerns). Think of Dropbox as a replacement for a flashdrive where you store non sensitive files to share between your various devices (PC, Mac, Tablet/iPAd/Phone) and locations. Two (2) gigabytes of storage are free, more you have to pay. Try to keep within this limit so that you don't have there what you should not.
Maps: Both Android and iOS use google maps, both allow to find an address, get directions, show the map as a drawing, satellite and hybrid visions. You can also place overlays on the maps, as for example traffic conditions. In the iPad App tap in the righ bottom to make these choices. In the Android App there are icons at the right top toolbar to let you make the same choices with a few additional items.
---
This page is maintained by Al Bento who can be reached at abento@ubalt.edu. This page was last updated on January 15, 2012. Although we will attempt to keep this information accurate, we can not guarantee the accuracy of the information provided.