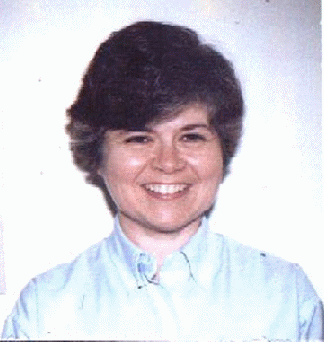 Regina Ferreira Bento, M.D., Ph.D.
BG&E Distinguished Chair of Business
Professor of Management
Merrick School of Business, University of Baltimore
1420 N. Charles Street. Baltimore, MD 21201
Phone: (410) 837-5073; Fax: (410) 837 5675
E-mail: rbento@ubalt.edu
Regina Bento is a Professor of Management at the Merrick School of Business, University of Baltimore.
Born and raised in Brazil, she started her career as a psychiatrist (M.D., Federal University of Rio de Janeiro - UFRJ, 1977), studying the relationship between work and mental health. Interested in learning more about the nature of work and organizations, she went on to pursue graduate studies in administration. After an M.S. in Management (COPPEAD, UFRJ, 1979), she came to the United States for doctoral studies at Harvard and MIT (Ph.D. Sloan School of Management, MIT, 1990).
She has been a faculty member at UB's Merrick School of Business since 1991, and before that she taught at COPPEAD/ UFRJ (1980-1983) and UC Riverside (1988-1991). She was also a Visiting Professor at the Sloan School, MIT (1999, 2007) and Associate Director of the Christensen Center for Teaching and Learning at Harvard Business School (2006-2009).
Regina has received numerous teaching and research awards, including the USM Regents Award, the highest honor in the University System of Maryland.
Regina's publications include an award-winning book; articles in journals such as Journal of Business Ethics, The International Journal of Human Resource Management, Human Resource Management Journal, Journal of Management Education, Decision Sciences Journal of Innovative Education, Information and Management, Communications of the AIS, Advances in Public Interest Accounting, Advances in Management Accounting, , Journal of Managerial Psychology and others; chapters in research books published by the Harvard Business School Press, Sage, Jossey-Bass, Routledge and others; and numerous business cases, proceedings and other publications.
Regina served in a series of elected leadership positions in the Management Education and Development Division of the Academy of Management, the premier professional organization in her field (2001 Professional Development Workshop Chair; 2002 Program Chair, 2003 Division Chair Elect, 2004 Division Chair and 2005 Immediate Past Division Chair). She also served as co-Vice President for Local Arrangements for the Eastern Academy of Management's 2003 meeting in Baltimore, and was chosen for a two-year term as "OB-1" in the Organizational Behavior Teaching Society (2003-2005). She is also a Senior Fellow at the Hoffberger Center for Professional Ethics
Regina has served as a member of the Management Education Research Institute Committee of the Graduate Management Admission Council (GMAC) and on numerous editorial boards, including: Sex Roles: A Journal of Research (Associate Editor), Academy of Management Learning and Education, Management Learning, Journal of Management Education, Journal of Information Technology Management, and Journal of Business Ethics.
For more information, please visit the following links:
CV: http://home.ubalt.edu/rbento/cv.pdf
Teaching Philosophy: http://home.ubalt.edu/rbento/TPHILOS.htm