Welcome, you are reader
. SELECT is an on-going collection of interesting, useful, and fun web sites, created by Al Bento at the Merrick School of Business, University of Baltimore.It is a selection of sites to visit regularly (repeat sites), not a directory. No particular criteria are used to include a site, other than the need for information, keep up-to-date, teach, do research and consulting. SELECT is best seen with Netscape Navigator or Internet Explorer 3.0 and above. This version was created in December 30, 1995. Visit also my INDEX and Web software pages.

---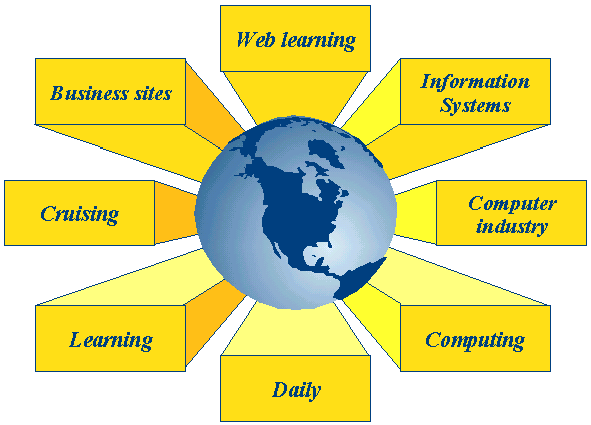 For text users convenience:
[Web learning] [Information Systems] [Computer Industry] [Computing] [Daily] [Learning] [Cruising] [Business sites]
---
This page is maintained by Al Bento who can be reached at abento@UBmail.ubalt.edu . Although we will attempt to keep this information accurate, we can not guarantee the accuracy of the information provided. This page was last modified on December 26, 1996.